07/01/2017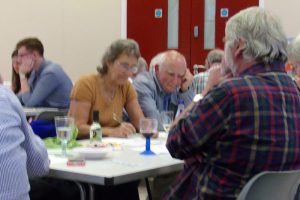 Bracknell Twinning Association is organising a Fund raising Quiz Night on February 10th 2017 at 7.30 pm at Braybrooke Hall, Makepiece Road, Bracknell RG12 2HF
The cost is £7 per ticket to include baked potato with tuna, cheese and beans.
Please bring your own drinks and glasses.
Mary Harris and Mark Goldup are again doing the questions for us.
The last quiz was very successful and a hugely enjoyable evening.
Please support us, bring your friends and sell as many tickets as possible.
Mary Temperton has the tickets. If you can contact her and tell her numbers that will be excellent.
Thank you.
See you there!
Tel: 01344 426191 E-mail: mary.temperton@bracknelltowncouncil.gov.uk
21/12/2016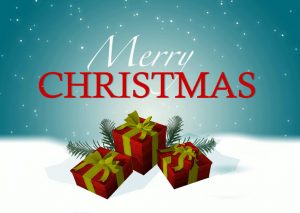 On behalf of the Freundeskreis Bracknell-Leverkusen I'll send
to all our friends our best wishes for Christmas and happy New Year!
We are looking forward coming to Bracknell next June.
Renate Buchwald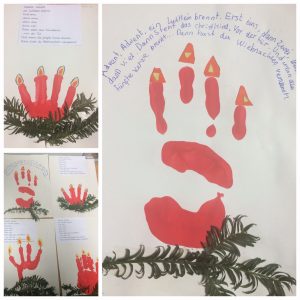 It is the time of year to remember friends near and far. On behalf of the Bracknell Twinning Association, I send Seasonal Greetings to all our friends in Leverkusen and very best wishes for 2017. We have such excellent memories of our trip to Leverkusen last September and look forward to greeting you here in Bracknell in June. Our Towns have been linked for over 40 years and this friendship cannot be affected by the Brexit vote. My very best wishes to you all.
Mary Temperton
Chairman of Bracknell Twinning Association.
(Adventskranz from Sandy Lane Primary School, Bracknell)